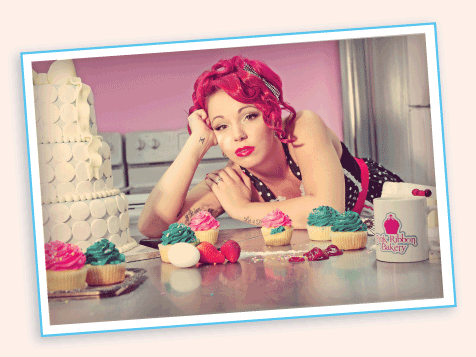 My name is Sheila Comer and I am the owner of Pink Ribbon Bakery. I discovered my passion for cake baking and decorating when I decided to make a cake for my Dad's 50th surprise birthday party in December of 2010. I went to a baking supply store, picked up what I thought I needed and went to work. I guess you could say that I can thank my Dad for this one!

I opened up my very own bakery in January 2012. I've brought on board my dream team and I couldn't be more proud of our success. Our shop located at 103-306 6th Street in New Westminster. Come by and check it out and pick out a cupcake or twelve from our fresh daily selection. We know you'll love our funky little shop just as much as we do! We're open from 10am to 5pm Tuesday to Saturday and. We are closed on Sunday and Monday.

A portion of all our earnings goes directly to the Canadian Breast Cancer Foundation, a charity that I have always been a part of.

Our promise is to create you a personalized masterpiece for any occasion. We take great pride in our work and we strive to deliver nothing but the best. We'll make you the cake you have always wanted, within your budget... and we promise it will taste great too!
Sincerely,